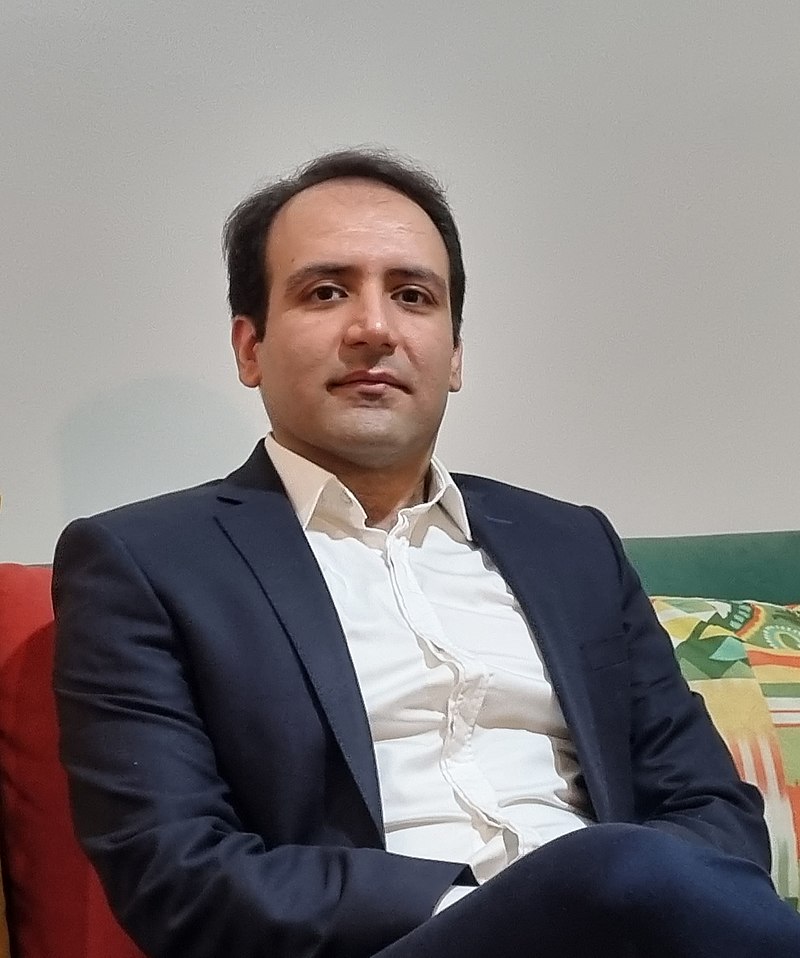 Majid Tavakoli, a student activist in captivity in Iran
Majid Tavakoli was arrested in Tehran, Iran in the beginning of December 2009 of Iranian Islamic Revolutionary Guard. He is a student activist who played a major role in organizing post-election-protests against Iranian president Ahmadinejad in June this year. Iranian regime released a photo of Tavakoli in dress and claimed condescending that he was dressed as a women at the time of being captured.
The human rights agency reported that Majid Tavakoli is being tortured in captivity. And he was severely beaten when was captured by Iranian Islamic Revolutionary Guard.
A protest action started around the World by men in veil in defense of Majid Tavakoli. It is important to emphasis that veil is not a symbol for being pushed aside and being a second class citizen as some left-wing movements in Sweden argue. What they say is definitely true in Iran because the fundamentalist Islamic regime in Iran forces Iranian women to go in veil against their will. But veil in general is an Islamic traditional dress that millions of women in many Islamic and non-Islamic countries chose to wear completely freely.
A man in veil, A man in trouble
A woman in veil, A women in trouble
A country in veil, A country in trouble
A religion in veil, A religion in trouble
A nation in veil, A nation in trouble
A woman without a man
A man without a woman
A woman without a woman
A man without a man
A nation without a country
A country without a leadership
A leadership without an integrity
A leadership without honor
A leadership in trouble
A leadership in veil