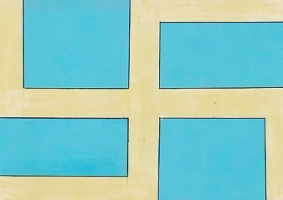 As a non-religious person and opposed to religious laws, regardless if they are Islamic, Christian or Jewish, I must say that there are interpretations of religions that are extreme and damaging people. Groups with extreme views, exploiting religious faith and values to achieve their immoral and often criminal goals, such as seizure of power and economic gains. The obvious example is how Hitler and the Christian church made use of Christian values in order to neutralize millions of good-hearted Europeans to the calm and quiet in order to be able to exterminate millions of Jews. Hitler and the Christian church did not have to worry about a mass uprising. I see just how some groups make use of Islamic faith to achieve their criminal goals. For me this has nothing to do with Islam or Christianity. It is an interpretation that some groups are making. But there are other interpretations that are very humane. Similarly, I see that the Swedish Democrats are exploiting the effect of global recession on Swedish financial system, people´s lack of knowledge, and their fear of Islam, Muslims, Africans, immigrants, non-Europeans to pick political and financial gains which they have successfully manage to get through it too.
Foreigners have not impaired the economy of Sweden. Members of the Government are not a bunch of fools (not the majority of them anyway) who do not know what to do. They know exactly what they are doing. If they do not take in refugees into the country, or if they do not grant residence permits to several thousand individuals in Sweden every year, they know and we know that Swedih population will decline and Sweden will be a desert island in 200/300 years. In addition, for every 20 years old immigrant Sweden to grant a residence permit, it will instantly gain millions of crones. Think how much the state pays for a child that is formed from the first second in her mother's stomach until he/she is 18 or 20 years old. Sweden pays millions of crones until a child reaches adulthood. It provides residence for a young individual and pays him/her up to three to five years until he/she learns the language, getting into high school or taking a vocational training.  After this period the individual starts working and paying taxes and he/she serves the wealth of the Swedish society. Imagine how much Sweden and the Swedes win on every individual it is granting residence permits. Although a number of percent of these immigrants become ill, criminals and end up in the margins, the state knows that it will win big in the long run.  Swedish Democrats know very well that it's so. SD's MPs are not idiots who do not get it. They are in dead very intelligent individuals with a clever but criminal brain that try to fool simple people to get votes, leading to political and economic gains for them.
SD is only 5% of the Swedish population with voting rights. I know that there is a hidden racism and discrimination of a broad approach in Sweden. But there are millions of Swedes who are kindhearted and on the same side as we are. You have to find those who are good and to distance from those who are wicked and think as SD but say nothing and keep up a semblance to mislead. And I know from experience that many of those bad individuals (Swedes and foreigners) have systematically been recruited and are working on the Immigration Service, at courts, at schools and universities, in social services, in police departments and other organizations that work with immigrants in order to make life more difficult for them and in order to push them down as much as possible. It is them who are extremely dangerous and it  is them who I dislike.
The financial situation and the Social Democratic labor party are major reasons for this distrust among Swedes. Social Democratic Party today is not the party that built the country and the welfare state of Sweden. The Social Democrats in the last 20/30 years have been a bunch of arrogant individuals who were affected by power corruption. They were thinking that no one could shake them. That is why they did basically what they wanted with the country. Similarly, I think, if Conservatives / Alliance concludes that they are safe for a longer period of time, they will destroy the welfare altogether and harm millions of Swedes who are a bit lower in the economic order. The latest social democratic Prime Minister Göran Person was rather a Moderate in the social democratic costume which damaged both the country and the confidence of the working class. It takes many years and hard work to get people's trust back. Mona Sahlin seems to be on track to build a caring leadership, together with other parties and eventually win people's trust back. It will take many years. The Social Democrats had become so arrogant that they would not let any other party in the government and ruled it as no one could pull them down from the throne. This is not the case anymore thanks to the Swedish people.  But they have a huge responsibility that we have a right-wing government in Sweden for such a long time. They are also responsible that we have Swedish Democrats in Swedish parliament.
I have not been at a polling station in ten years and just this year I decided to go and vote because I did not want to give Swedish Democrats a chance with my non- taking position, but sitting at home itself is a taking position. Anyway it is good that the Swedish Democrats are in parliament. This shows that Sweden is not better than Belgium, France, Denmark and many other European countries. Sweden can no longer hide itself behind a false facade.
Samuel E. Rajeus / Editor / SERP